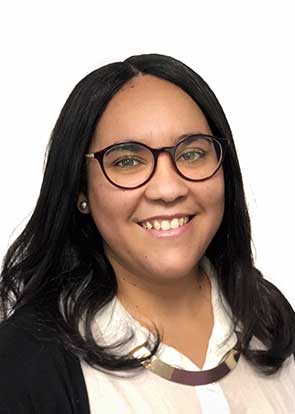 Heybré Ellis

Tel: +27 44 874 2320
Email: heybre.ellis@pkfgeorge.co.za
Professional Experience
Heybré obtained her B.Comm degree through the University of Stellenbosch, completed her Postgraduate Diploma in Applied Accounting Sciences and qualified as a Chartered Accountant in 2017. After completing articles, in which broad knowledge and experience was gained relating to Private Sector external audits in various industries, Heybré focused on the Public Sector.
Heybré joined a local authority, and thereafter one of the Big Four Audit Firms, where she gained extensive experience in, amongst others, Public Sector Internal Audit and Performance Management.
Heybré has widespread experience in audit planning, execution, report writing, communication of findings and recommendations and quality assurance. She is excellent in managing projects and has great interpersonal and communication skills. Heybré plays a significant role in the development of the audit team and in building strong relationships with clients.
Memberships:
South African Institute of Chartered Accountants (SAICA)
Institute of Internal Auditors South Africa (IIA SA)
Professional Qualifications
B.Com (Financial Accounting)
Post Graduate Diploma in Applied Accounting Sciences (Hons) University of South Africa (2016)
Chartered Accountant (South Africa) (2017)
Return to directory