PKF IFRS Update webinar (Event completed)

Keeping you in the know
We invite you to attend our 2022 PKF IFRS Update webinar.
Topics to be covered include:
An update on some of the IASB's major consultations planned for 2022 and other projects in progress, including:
Business Combinations under Common Control (BCUCC)
Goodwill and Impairment
Better Communication Project and the Disclosure Initiative
Post Implementation Reviews of IFRSs 10, 11 & 12
Financial Instruments with Characteristics of Equity (FICE)
Recent IFRS amendments:
IAS 8: Definition of Accounting Estimates
IAS 1 and IFRS Practice Statement 2: Disclosure of Accounting Policies
IBOR Reform Phase II
No recording available
Presenter: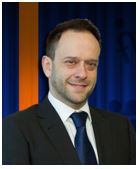 Blaise Colyvas
Technical Director at W consulting
Blaise specialises in financial reporting in the public sector. His areas of expertise include Generally Recognised Accounting Practice (GRAP), International Financial Reporting Standards (IFRS), International Financial Reporting Standard for Small and Medium-sized Entities (IFRS for SMEs), International Public Sector Accounting Standards (IPSAS) and International Standards on Auditing (ISA). Click here to read more about Blaise and the W consulting team.
Location
Online Zoom
Prices
Free of charge - 0
Dates
From
2022-03-17
to
2022-03-17