Another cut in the repo rate!
2020-04-14
Following a unanimous decision by the South African Reserve Bank's (SARB) Monetary Policy Committee, the repo rate has been cut by 100 basis points, or one percentage point, with effect from 15 April 2020. This is the second major cut in less than a month and will lower the prime lending rate to 7.75%. In January, the Bank cut interest rates by 25 bps. The rate cut came in response to the impact of the coronavirus pandemic on SA's economy – the SARB now expects South Africa's GDP in 2020 to contract by 6.1%, compared to the previously expected contraction of 0.2%.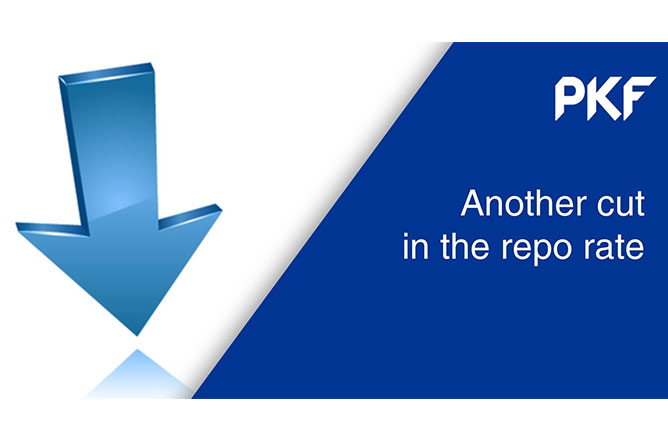 The rand weakened after the announcement, down 0,2% at R18.12 to the US dollar. The R2030 government bond was stronger, with its yield falling 13 bps to 10,78%.
While it is welcome relief for all individuals and businesses with debt, the rate cut lead to a significant weakening of the Rand against major currencies. Retirees relying on investments and similar funds will also see a decrease in investment returns. Investors are requiring a greater return due to our downgrading to junk-status. The impact on South Africa's economy therefore remains to be seen. The best thing to do is not to react until the dust has settled, and always speak to your financial advisor before making any changes to investment portfolios and debt structures.