Ukraine Aid
Our PKF family is united in its Ukrainian Aid efforts. Member firms in Europe are working together to provide practical and immediate solutions to those who need it most and members from all corners of the world are donating towards, and raising awareness, for the initiatives below.
If you are also in a position to support or promote these, we ask that you join our global efforts.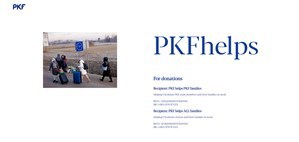 PKF Helps
PKF member, PKF hospitality group, has launched PKFhelps www.PKFhelps.org which facilitates monetary donations via two accounts; one specifically for all PKF Ukraine team members and their families, the other for Ukrainian refugees.
To donate, please visit
#HospitalityHelps
PKF member, PKF hospitality group, has launched #HospitalHelps providing free accommodation for Ukrainian refugees in hotels and hostels.
Please click the button below to find out how you can help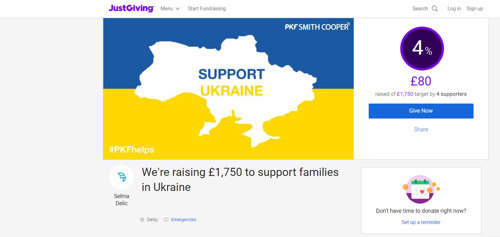 PKF Smith Cooper Sponsored Walk
To raise funds for PKF Helps, the team at PKF Smith Cooper, our UK member firm, is undertaking a sponsored walk throughout the month of March. They aim to walk 4,872km, the distance between their head office in Derby, England and Kyiv, Ukraine.
To donate please visit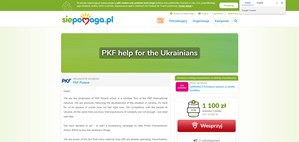 PKF Poland Ukraine Support Team
PKF Poland has set up a Ukraine Support Team which is facilitating donations to Ukrainian refugees and is connected to the official Polish Humanitarian Action Campaign.
To make a donation to through this charity, please visit
The website above is in Polish, please follow these instructions to switch the language to English: