PKF in South Africa
Right people, right size, right solutions.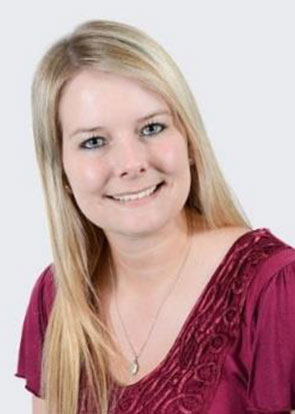 Karlien Janse van Rensburg

Tel: +27 (0) 83 664 1028
Email: Karlien.jansevanrensberg@pkf.co.za
Professional Experience
I am a qualified Chartered Accountant (SA) regulated by SAICA.  I have more than 8 years' experience in Auditing and taxation, in various industries viz. Advertising, Consulting, Financial Services, Manufacturing, Non-profit Organisations, Property investment, Publishing, Radiology Services, Retail, Technology, Travel, Forestry, Wholesale. During my training contract, which I completed from 2013-2015, I was involved in the planning, execution and finalisation of various audit clients as well as the drafting of annual financial statements prepared on full IFRS and IFRS for SMEs. I have been in an audit manager role for the past 6 years which involves the review of various audit clients as well as the managing of a team.
Professional Qualifications
B Accounting Cum Laude (University of Stellenbosch)
Hons B. Accounting (University of Stellenbosch)
Initial Test of Competence (ITC) (SAICA)
Specialist Diploma in Auditing (APT)
The Assessment of Professional Competence (APC) SAICA
Registered CA(SA)
Return to directory