PKF in South Africa
Right people, right size, right solutions.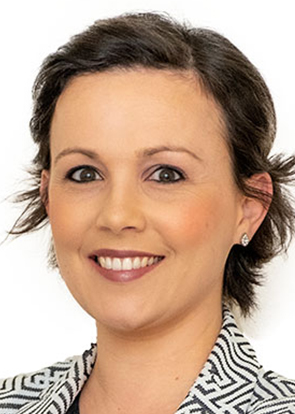 Riana McDonald

Tel: 021 713 8400
Email: Riana.mcdonald@pkf.co.za
Professional Experience
Riana started working at the firm in 2007 and completed her articles in 2011. She was appointed as an audit manager in 2011 and became a partner in 2015.
Riana is involved with the accounting training of junior trainees and is also a qualified assessor. Although she is an audit partner, accounting is her first love, be it deferred tax, IFRS or reconciliations.
Industry Expertise
International Financial Reporting Standards (IFRS)
IFRS for SME
Compilation of Annual Financial Statements (IFRS and IFRS for SME)
External Auditing
Taxation
Professional Qualifications
B Compt Accounting Science – UNISA
B Compt (Hons) – UNISA
CA(SA), RA
Return to directory