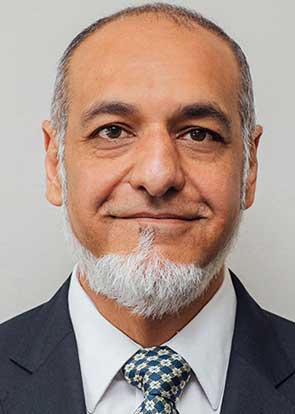 Ahmed Paruk

Tel: +27 31 573 5000
Email: ahmed.paruk@pkf.co.za
Professional Experience
Ahmed began his career at David Strachan & Tayler, one of the firms which later became known as PKF. He completed articles in 1995 and was admitted as a director of PKF Durban in 1999. In 2018 he became the Managing Partner and sits on the Executive committee of the firm.
He is also currently the Chairman of PKF South Africa and the PKF Africa region. Ahmed represents the continent on the PKF International board. From the latter end of 2019, he also sits on the FNB advisory board.
Ahmed has gained extensive experience in the audit field and business consulting.
Professional Qualifications
Chartered Accountant (South Africa) (CA(SA))
Registered Auditor (RA)
Return to directory