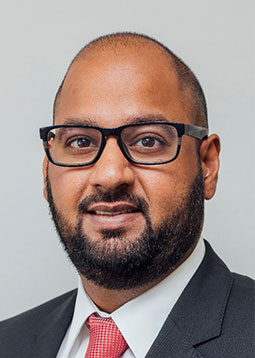 Altaaf Motala

Tel: +27 31 573 5000
Email: altaaf.motala@pkf.co.za
Professional Experience
Altaaf joined PKF Durban in 2010 as a trainee article clerk and was promoted to Associate Director in 2020, and made partner in March 2021.
Altaaf's areas of expertise include outsourced accounting, payroll and business support for small and medium enterprises. Altaaf is at the forefront of technology and cloud accounting, and heads up PKF Ignite for the Durban office. He leads the implementation of cloud accounting solutions for clients aimed at developing efficiencies allowing clients to focus on their businesses with easier access to live, reliable and accurate accounts.
Altaaf is an avid golfer and spends weekends at Durban Country Club or enjoying quality time with his wife and daughter.
Professional Qualifications
Chartered Accountant (South Africa)
Return to directory