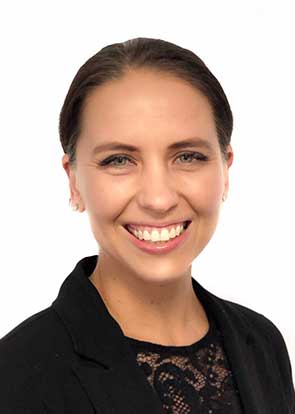 Elizna Prinsloo

Tel: +27 44 874 2320
Email: elizna.prinsloo@pkfgeorge.co.za
Professional Experience
Elizna qualified as a Chartered Accountant in 2006 after completing her articles at PWC in George. She joined EY in 2008, qualified as a Certified Internal Auditor in 2009 and also obtained her Certification in Risk Management in 2013.
Elizna gained extensive experience in Private and Public Sector Internal Audit and External Audits, and specialised in Performance Management, Risk Assessments and Risk Management functions before joining PKF as a Director in 2019.
Elizna's functions, amongst others, include providing guidance and technical support to teams during Internal Audit projects, monitoring projects, performing quality reviews, as well as the supervision, evaluation, and development of subordinates to assist in the establishment of an efficient and effective functioning department.
Memberships:
South African Institute of Chartered Accountants (SAICA)
Institute of Internal Auditors (IIASA)
Professional Qualifications
B.Com (Accounting)
B.Com (Accounting) (Hons)
Chartered Accountant South Africa (CA (SA))
Certified Internal Auditor (CIA)
Certification in Risk Management Assurance (CRMA)
Return to directory