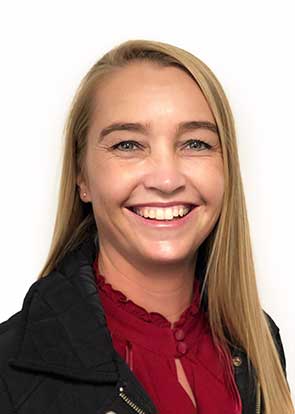 Marlé Jacobs

Tel: +27 44 874 2320
Email: marle.jacobs@pkfgeorge.co.za
Professional Experience
Marlé has more than 21 years' experience with her career spanning over various industries and technical focus areas.
After completion of her articles at one of the Big Four Audit Firms between 1999 and 2001 where she gained valuable experience in Statutory Audit, Taxation and Accounting across a number of industries, she joined another Big Four Audit Firm's Transfer Pricing Department where she became a specialist in Transfer Pricing Advisory to an extensive list of well-known multinational companies.
From July 2007 she joined another Big Four Audit Firm's Advisory business where her focus shifted to Internal Audit and Risk Management services where she has been leading teams in Outsourced and Co-Sourced Internal Audit functions, Governance, Internal Controls, Risk Assessment and Risk Management Advisory working closely with Directors, Senior Management / Executives and Audit Committees of various clients. Her focus has been mainly on Public Sector clients, but also included Private Sector clients.
Her technical expertise has also been complemented by her role as Area Lead in her local office region where she has been responsible to oversee overall client and office related functions.
Marlé joined PKF George in August 2019 as Director and is leading her team in establishing a world class Internal Audit and Risk Advisory business.
Memberships:
South African Institute of Chartered Accountants (SAICA)
Institute of Internal Auditors (IIASA)
Professional Qualifications
B.Compt
B.Compt (Hons) / CTA
H.Dip Tax (UNISA)
Chartered Accountant (CA (SA))
Certified Internal Auditor (CIA)
Certification in Risk Management Assurance (CRMA)
Return to directory