The past, present and future of the motor industry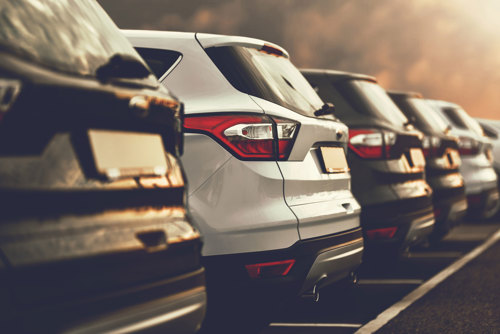 In 2019, the South African automotive industry's contribution to the GDP was 6.4%, well on its way to reaching the South African Automotive Masterplan (SAAM) 2021-2035 of producing 1% of global vehicle production, or 1.4 million vehicles per annum, substantially improving the country's status and global vehicle production ranking. But this was before a deadly pandemic changed the world's life and economy.
The COVID-19 legacy
By 2020, COVID-19 had started wreaking its havoc, not just on global health but on South Africa's economy, seeing a substantial drop in both vehicle sales and manufacturing, which only now is slowly returning.
The pandemic also meant a sharp rise in vehicle prices, not only because of raw materials and shipping but particularly in a shortage of the chips used in manufacturing, due to a global lack of silicon. This, together with the situation in Ukraine and Russia, held back the manufacturing of new cars, with up to a two year wait on some models. Plus, the fact that lithium prices are up 119% since the beginning of 2022.
The increase in shipping costs, partly caused by the Russian invasion of Ukraine, has not only made it difficult to get car components but also the end products, the vehicles to dealerships across the world.
Buying considerations
So how have these increases and shortages changed people's vehicle buying habits today? Especially given that such a purchase is a major investment for many. What families considered a 'run-around' 20 years ago, now considered a small sedan, is being overlooked in favour of an SUV or the highly popular crossover model - with starting prices of around R320,000.
The Asian invasion
Another major change in South African vehicle purchases is the wide range of locally produced and imported vehicles available, with Asian vehicles becoming increasingly more common on our roads. Where German vehicles were and still are, largely seen as quality and prestigious models, with price tags starting at around R1m they are mostly out of reach of most families, although for those who can afford them, they will very likely stick with these proven brands.
What is currently creating an attraction with Asian vehicles is that, not only have they improved the quality of their vehicles, but offer all the previously 'charged for' extras as standard in their models. And then there is the question a person should always ask when buying a car: What is the availability of parts for the model you choose?
With companies like Toyota having the biggest parts warehouse in Africa, based in Johannesburg, this makes their models even more appealing.
The used car market
Another area that has seen major changes is used vehicle prices. With long waits for new vehicles, and price increase, the demand for used cars has gone through the roof, with online companies leading the way in buying and selling at a rate never before seen in South Africa.
With their superior technology and massive stock holdings, these vehicle sales disruptors are proving very popular with the market.
SA manufacturers – the benefits
What is an incentive for vehicle manufacturing companies in South Africa are the tax rebates offered for locally manufactured parts.
Tax and your new car
Something most people don't take into account when they're looking to buy a new car is just how much of their investment is going to SARS. This can be quite substantial taking into account Duty, VAT and emissions tax . Ensure you are made fully aware of the amount you are paying in respect to the above when you are making this type of investment.
The future
Emissions tax in particular along with the cost of fuel, lead to the subject of the new hybrid and electronic vehicles. Whilst we're still not fully set up for electronic vehicles on our roads, with few charging stations at this point, the self-charging cross over cars are already increasingly in demand, with up to a two-year waiting list for some models.
Even with petrol hikes and environmental concerns, one thing is for sure – people will always want cars, the latest and the best, which bodes well for the motor industry and our economy.
Author:
Mubashir Mohamed
Director, PKF Gqeberha
See more 2022 News items