Things are heating up here at PKF Ignite
We are excited to announce that PKF Ignite has been named Xero Partner of the Year at the South Africa Xero Awards 2022. 
The awards, hosted by cloud-based accounting software providers #xero, celebrates the rockstars of the accounting industry; accounting firms and apps credited with advancing the profession.
The coveted Partner of the Year award recognises a partner that has demonstrated exceptional client service and innovation when supporting business owners using Xero. Winners are selected by a judging panel made up of Xero leadership, previous Xero award winners and industry leaders. 
PKF Ignite, our bespoke cloud accounting solution developed by PKF South Africa, empowers businesses by providing on-the-go access to business-critical financial data. By adding intelligence to data and distilling financial information into understandable insights, it drives real business success. Winning the Xero Partner of the Year award demonstrates PKF Ignite's phenomenal impact to date. 
Colin Timmis, Country Manager of Xero South Africa, said, "Congratulations to PKF Ignite on winning our Partner of the Year award – the team has done incredible work over the past year and continues to demonstrate why they are a leader in the space. They are an exemplary Xero firm, leading the way in helping small businesses to digitise and drive the accounting industry forward." 
 
Head of PKF Ignite, Nicole Rousseau commented, "Winning the Xero Partner of the Year award means so much and is confirmation that our vision for PKF Ignite has come to fruition. Cloud Technology is such an exciting space right now. Collaboration, innovation and personal relationships are at the centre of our offering and align with the next step in our Ignite journey to extend our global reach. Read more about our global partnership at Global Xero Partner
A big shout out must go to the PKF Ignite team. Our success to date would not have been possible without their commitment, dedication and hard work." 
Co-founder of PKF Ignite, Waldek Wasowicz added, "As a market leader, we push ourselves to constantly innovate and challenge the status quo…I'd like to thank our Ignite teams – this award reflects your dedication and stellar service." 
Further details about PKF Ignite can be found here.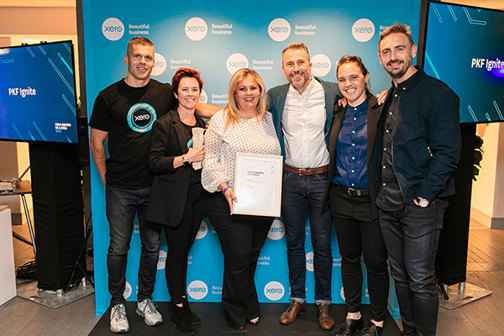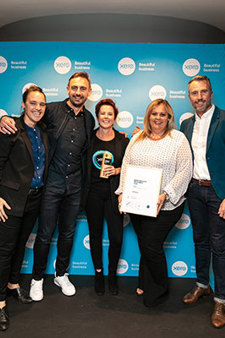 See more 2022 News items