IFRS for SMEs 2023 Webinar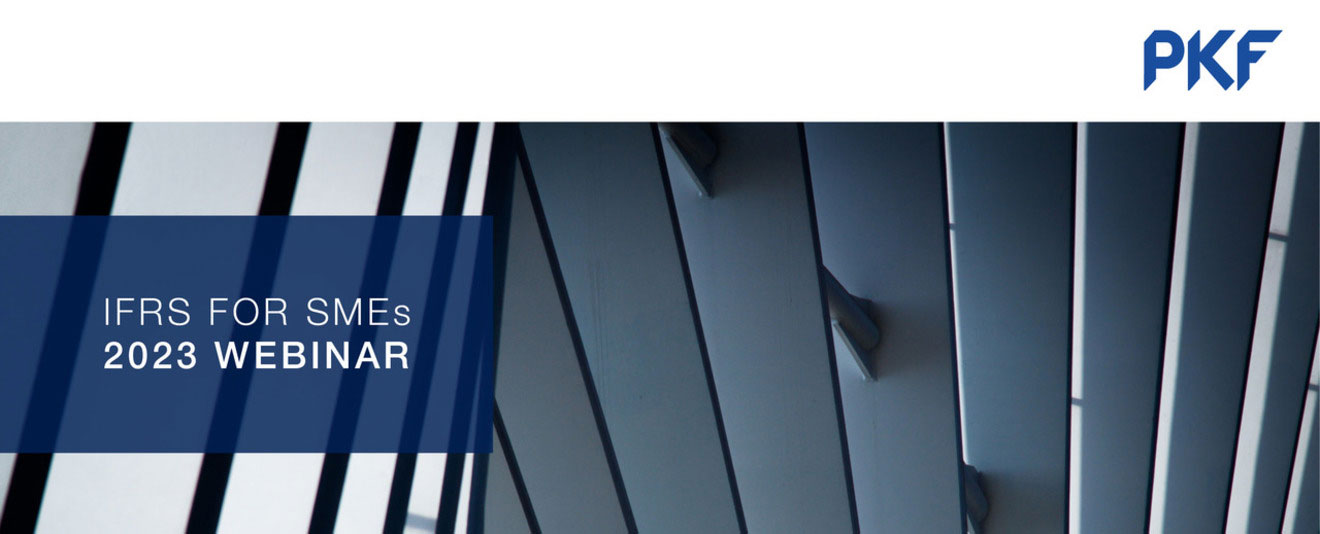 Keeping you in the know
You're invited to our PKF IFRS for SMEs 2023 webinar where we will provide you with valuable insights.
Registration
Kindly register using the link below. An email confirmation and password will be sent after you register for the meeting.
Date: 19 April 2023
Time: 09:00 - 11:00
Cost: Free of charge
CPD certificates will be provided.
We look forward to hosting you.
Presenter
Warren Maroun: is a Professor of Accounting at the School of Accountancy, University of the Witwatersrand. He is a member of the South African Institute of Chartered Accountants and the Chartered Institute of Management Accountants.His research interests include integrated reporting, corporate reporting, external audit and corporate governance with a specific focus on the functioning of mechanisms of accountability.
Warren has published numerous journal articles, including papers in leading international accounting journals. He has also produced technical and practitioner-focused reports for the Association of Certified Chartered Accountants and the South African Institute of Chartered Accountants. Warren holds a PhD from King's College London. He consults widely on corporate reporting, integrated reporting and assurance-related matters.
Location
Online Zoom
Prices
Dates
From
2023-04-19
to
2023-04-19