Doing Business in China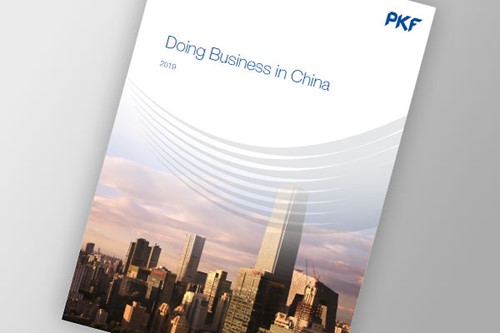 2019-03-20
From the time Deng Xiaoping adopted the Open Door Policy for China in the 1980s, economic developments have steadily burgeoned as its national GDP consistently remained in the double digits. China's low business costs and cheap labour prices made it possible for an inpour of foreign investments and helped focus governmental efforts in preventing widening inequalities through the designation of special economic zones including cities such as Shenzhen, Zhuhai, and Xiamen.
In recent years, from the 2008 Beijing Olympics to the Shanghai World Expo in 2010, China has quickly transformed into one of the fastest growing global centres of the world. Currently in its Twelfth Five-Year national plan, China's leaders have not only set targets to continue and increase its overall economic growth, but they have also taken the initiative to engage in environmental and clean energy efforts.
Most recently, the Belt and Road Initiative, also known as the One Belt One Road or the Silk Road Economic Belt and the 21st-century Maritime Silk Road were unveiled, which is a development strategy adopted by the Chinese government involving infrastructure development and investments in 152 countries and international organizations in Europe, Asia, Middle East, Latin America and Africa.
Interested in Doing business in China
Please click on the "I'm Interested" button top right of this page and fill in your email address to stay in contact with latest news
Download document